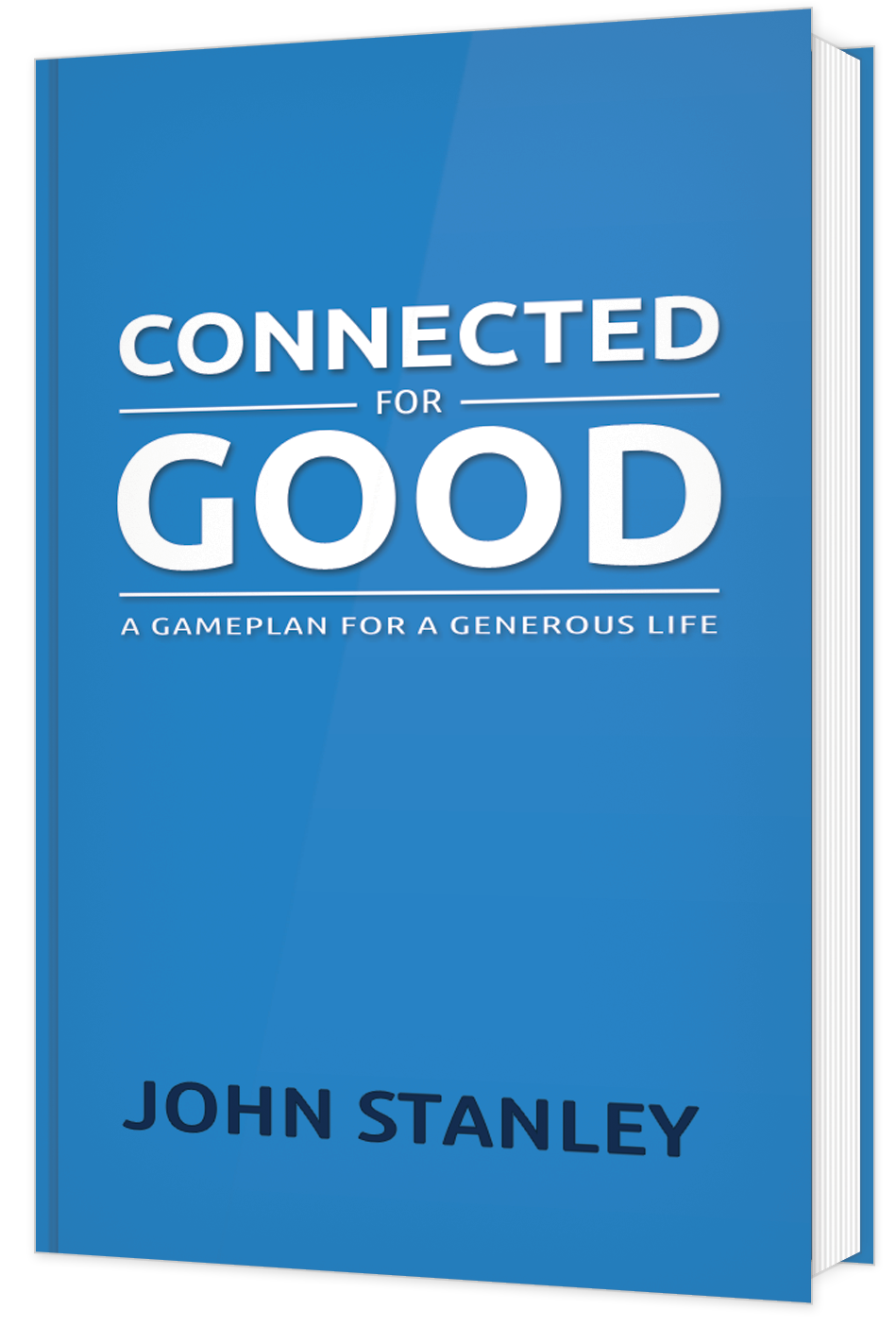 CREATE AND FOLLOW
YOUR OWN GENEROSITY GAMEPLAN
Gain richer relationships,
gratifying acts of service,
and effective giving.

Are you looking for ways to make change that's important to you, rather than just responding to an endless stream of appeals and campaigns?
Are you experiencing donor fatigue? Are you weary of fundraising that looks and feels like professional sales tactics?
The step-by-step Generosity Gameplan™ process leads you to craft your own strategic giving plan so that you can feel okay about saying no and make your yes that much more effective. Look beyond the checkbook and focus on people and causes you care deeply about. Your giving experiences will become transformational.
Connected for Good is for anyone who wants to give in a way that strengthens relationships, deepens meaning, and increases impact. But the book is especially for people of means and substance – men and women with financial assets, robust social networks, advanced education, and business experience who have certain needs related to giving.
Table of Contents
Introduction
Part 1: The Generosity Gaps
1. Why Do You Want to Be Generous?
2. The Limits of Time, Talent, and Treasure
3. Has the Art of Fundraising Been Lost?
4. The Action Gap
5. The Accumulation Gap
6. The Gratification Gap
Study in Generosity: Julia Bolz
Part II: A Fresh Playbook for Generosity
7. Re-imagining Generosity
8. Your Heart's Desire
9. Your Renewable Currencies
10. The Multiplier Effect
Study in Generosity: Gordon Hartman
Part III: The Generosity Gameplan
11. Step 1—Explore Your Heart and History
12. Step 2—Claim Your Generosity Gaps
13. Step 3—Count Your Currencies
14. Step 4—React to the Headlines
15. Step 5—Develop Your Gameplan
16. Step 6—Get in the Game
17. Step 7—Reflect on Your Results
Study in Generosity: Phoebe Cade Miles and Richard Miles
Jim and Lauren's Generosity Gameplan
Conclusion
About John Stanley
As an advisor to major donors and strategic grant-makers, I founded The Legacy Group in 1999 to serve generous people and the foundations and nonprofits they care deeply about. I also spent many years with the YMCA and served as Chief Executive Officer of Camp Manito-wish in the Northwoods of Wisconsin. Now my mission is to inspire others to live out a vision of connected and strategic generosity through the Generosity Gameplan.
Praise for Connected for Good
"Connected for Good will challenge, inspire, and equip you to experience the true joy of generosity in all its dimensions. If you are ready to transform the way you think about your relationships, strengths, and resources, this is the book for you."
—William E. Simon Jr.
William E. Simon Foundation
"Men and women of faith will benefit immensely from Connected for Good. John Stanley provides us a clear and inspiring framework for the 'why' of generosity."
—Frank Hanna
Author of What Your Money Means and How to Use It Well
"John Stanley has re-imagined generosity, integrating it into the very essence of what it means to be fully alive. His insight moves us from the work of giving to the joy of connecting. And when the connection is real, the gifts that we have been given naturally, and even effortlessly, flow to where they make a difference."
—Monsignor Don Fischer
Pastoral Reflections Institute
"Connected for Good will stretch the heart of everyone who reads it. And we recommend it to everyone."
—Harville Hendrix, Ph. D. and Helen LaKelly Hunt, Ph. D.
Authors of Making Marriage Simple
"Anyone focused on business as usual with charitable giving and volunteering should read Connected for Good. John Stanley calls us all to push the refresh button on how we see generosity for ourselves, our family, and our community."
—Mark Sabljak
Publisher, The Business Journal, Milwaukee