Apr 17, 2018 at 10:29 AM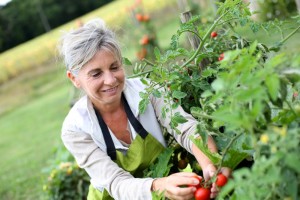 My wife Jamee and I grow lots of things at our home and on our hobby farm, which we call Wyndridge.
When it comes to producing food on our land, Jamee and I are learning as we go and living out the parables. You know the parable of the sower, in which birds come and eat the seeds that the sower just planted? In our case, we planted over a hundred pumpkin seeds for our patch, and wild turkeys came and ate them. Now we only have four plants growing in our patch. I'm a man of faith, but it will take a miracle to get a hundred-fold harvest from four wimpy vines.
We have a small vineyard too—a hundred vines that produce beautiful grapes for wine and amazing grape jelly. Vines at the edge of the vineyard produce less than those in the middle. The reason is more birds and more exposure, I suppose, and these vines just require more care. So I tell people that I'm a farmer, and then I quickly tell them it's just a hobby so I'm not confused with those folks really feeding our world.
It seems to me that connected generosity is akin to farming—not everything works. We trust, we try, but the most important thing we do is keep sowing and expecting. And every year our garden gets a little bigger, our harvest increases, and our soil becomes richer.
Honey Crisp apples, anyone?
---
If you're curious about how to cultivate your giving strategically, my book Connected for Good delves into the principles of transformational generosity, the kind that bears real fruit.
One response to "Not everything works, but we keep sowing"