Feb 1, 2018 at 9:06 AM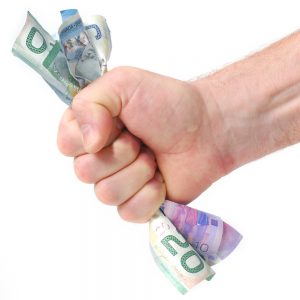 Our rural parish, St. Phillips near our farm, is a beautiful small community of about a hundred families. Our pastor, Father Zachary, a missionary from Zimbabwe, speaks five languages and we listen closely to understand his words and often times amazing insights.
For a long time now I've been quite proud of my response when the offertory basket comes by. I always put the largest bill in my wallet in the basket. Never wanting to leave mass thinking, "What a cheapskate!" One weekend this fall I had just gone to the ATM on Saturday to get a little petty cash. I had five twenty dollar bills in my wallet. The basket came by, and I threw in a twenty.
Driving home from church I thought to myself, "You cheapskate!" Suddenly it wasn't what I put in that mattered. It's what I left in my wallet that mattered.
You see, I'm coming to understand that a generous life is not measured by line 19 on our Schedule A tax form. The local charity might care how much you give but living a life of generosity has more to do with how much we keep and how tightly we hold on to it.
What are you holding onto tightly, or what has its grip on you?
---
Read my book, Connected for Good: A Gameplan for a Generous Life, to discover stories of others who are learning what it means to live life generously.