Nov 6, 2017 at 12:10 PM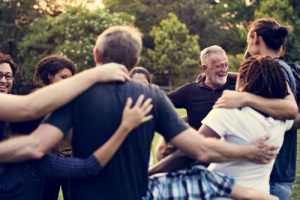 One of our clients is wrestling with how to enter the "pro-life movement" and how best to help with her foundation. It's an area that is complicated, messy and controversial, and a subject not often talked about at a dinner party. Nevertheless a heart's desire is emerging and a response will be created, partners selected and contributions made.
Matters of life most often land in conversations about choosing to give birth or abort, end of life care and quality of life for critically disabled people. Our research has been thorough for this friend and client and resulted in an amazing array of ways to proceed, but what principle will drive the choices that this client will make?
Here it is; focus on what you are for rather than what you are against.
This is essential when you are in world-changing for the long haul, especially if you want to win and not just make a difference. Of course there are wrongs that must be righted, but my advice is to leave the big cultural battles for others. This might seem like I'm backing away from a fight, but rather… I'm advising to pick your battles and measure them against the currencies you have available. Do you have the relational currency to win, the talent and time to put into winning or the capital to sustain a winning effort?
Measure your response to the currencies you have and focus on what you are for rather than what you are against.
Then find others who see the solutions as you see them.
Join together.
Winning in the world of generosity is done with others!
Are you focused on what you are for or what you are against with your acts of generosity?
---
Read my book, Connected for Good: A Gameplan for a Generous Life, for stories of others who focus their giving on what they are for… and become generosity champions!
5 responses to "What I'm For vs. What I'm Against"