Jun 1, 2017 at 11:35 AM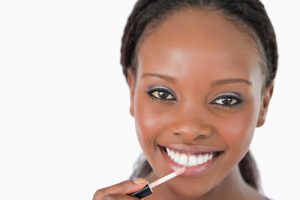 Miss Mary is a not-so-ordinary childcare worker at the YMCA who came to me for advice. We had no friends in common, no referral source…she just found me through Google. And she told me this story:
"A girl named Sarah and I were reading a book together and I pulled out some lip gloss. As I applied it to my lips, Sarah looked up at me and said softly, "I wish I could wear lip gloss."
I asked her if her parents allowed her to and she said, "Yes, but I'd rather not, because my lips are ugly. I wish I had pretty lips like you." Sarah said this because she has an unrepaired cleft lip.
I told Sarah that her lips were beautiful and that she, too, can wear lip gloss. When her mother walked in, I asked if It was okay for me to give her daughter lip gloss. As I applied it to her lips, I told her, "When people tell you that you're not pretty, tell them with confidence that 'I know I'm not pretty, I'm beautiful!'"
I pulled a compact mirror out to let her see how beautiful she is and how anybody can wear lip gloss, no matter the shape or size of their lips. She smiled, gave me a big hug, and said, "I LOVE YOU!"
The lip gloss that Mary gave to Sarah was no ordinary lip gloss. It was Mary's own brand that she made at home, packaged, and marketed in a startup business called BU (Beautiful You).
After telling me this story, Mary asked me an amazing question. "How do I start a foundation so that I can help children like Sarah get the medical help they need for cleft lip and palate?"
This question came out of Mary's instinct for generosity. She is hard-wired to connect with God and others, and her heart naturally formed a desire to help kids like Sarah who have little means but are beautiful. Mary herself is not a woman of means-she is working two part-time jobs while she starts her lip gloss business.
"Forming a foundation is premature; helping Sarah is not," I told Mary.
To begin, she will ask her trusted doctor to build a relational bridge with a surgeon at Children's Hospital and propose a partnership to get Sarah's surgery done. Mary will sell lip gloss and donate a portion of the proceeds to cover the surgery. She'll relationally engage all of her customers in Sarah's life through a grassroots marketing campaign. Not that's an amazingly ordinary Generosity Gameplan.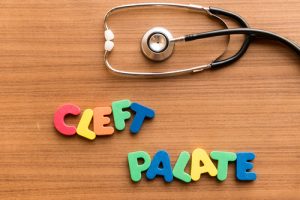 By all worldly mile markers, Mary's priorities are disordered, but her courage, boldness, and innocence are inspiring and a lesson for all of us who are stuck in Generosity Gaps (as she was leaving the office, Miss Mary asked, "What's a Generosity Gap?" I was happy to let her know that she's definitely not caught in the Action Gap, the Accumulation Gap, or the Gratification Gap)!
If you were to ask me a question like Mary's about how to act on your generous heart's desire, what would it be?
---
Read my book, Connected for Good: A Gameplan for a Generous Life, to discover stories of others who have made generosity beautiful, in all kinds of ways!
6 responses to "Turning Lip Gloss Into Beautiful Generosity"