Apr 6, 2017 at 2:01 PM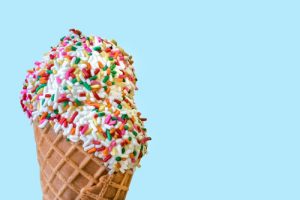 I have a friend who is a CPA. She loves her work and is very successful in it. She also has elementary aged school children. When building her Generosity Gameplan it was clear to her that the strength she wanted to give when volunteering was strategic planning. But as a young mom she found little time to volunteer in this way and instead spent most of her available time as a volunteer at her children's school. She has taken on chairing the ice cream socials.
So how can she reconcile this notion that I promote of only volunteering with her strengths and not trading time for obligation when volunteering? The fact is, volunteering at school is gratifying and she stays connected to her kids and other families. This is a good thing. I've encouraged her to see all of her volunteer activities as a portfolio in which some volunteering is helping organizations with strategic planning but other volunteering keeps her connected to her kids' school family.
This portfolio approach has brought her peace of mind and she knows that when her kids are a bit older maybe more of her volunteering portfolio can be focused on her strengths. But this experience has brought another insight for my friend… she created a stop volunteering list. As Dr. Henry Cloud teaches in his book, "Necessary Endings," some volunteer activities have run their course. Their season is past, especially when we are clear about our strengths, the stop volunteering list is easier to create.
I have attached a link to The Volunteering Inventory from the Generosity Gameplan. I'd love for you to take about 10-15 minutes and go through it. It's an exercise to help you take a fresh look at volunteering.
Volunteering Inventory – Generosity Gameplan
Over time our generous intentions can become simply trading time for obligation. But when we focus on using our strengths, that is, when we volunteer and focus on giving away what we are best at, we win and the recipients of our generous volunteering win too. Chances are, when we only give away what we are best at we will do more of it.
What is on your stop volunteering list?
---
_
Read my book, Connected for Good: A Gameplan for a Generous Life, to discover stories of other generosity champions – like you!