Sep 7, 2016 at 4:10 PM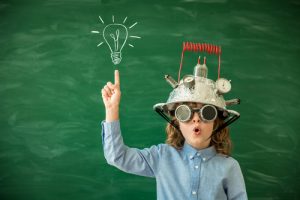 The season of beta testing the digital Generosity Gameplan is in full swing and we are learning so much!
Step one – Friends and family tested for bugs in the technology we've built to support a digital Generosity Gameplan toolkit.
Step two – Once the bugs were cleared up and the beta web application was deemed ready for trials in the market place, I delivered 50 + demonstrations to curious advisors, association executives, family consultants, pastors, and church lay leaders. Thirty of these folks stepped up to join the beta season and received license keys to create their own Generosity Gameplans.
Here's what we've learned so far:
Is the toolkit relevant to planning a generous life?
We are receiving high marks on this front so far, especially for those who have a "sense of gratitude" in life and feel like they have some "margin" with which to be generous. But as in every facet of personal growth, it takes a Champion to keep a user moving to complete their Gameplan. Life takes over, and Gameplanning gets pushed lower on the to-do list. How does a Champion help make it a priority in the user's life? Gameplanning with others seems to be emerging as an important element of success.
Does the technology work?
Yes, very well. The most significant snafus were centered on the registration and log-in process, and we've ironed those out.
How about the language of the content within the Generosity Gameplan?
The content resonates really well with boomers. We are considering how to make it more engaging for Gen-Xers and Millennials and those who do not consider themselves among the affluent.
How about construction and sequencing of the tools in the toolkit?
The Generosity Gameplan covers a lot of ground and concludes with a clear and concise plan, which is good news! The way the questions are asked, especially questions requiring narrative answers, can be changed to make them easier to answer. Narrative questions caused folks to slow down and in some cases get temporarily stalled.
The way I see generosity in my book, Connected for Good, has been well received over the last year or more. Especially the notion that making connections for others is an act of generosity and volunteering with our strengths vs. trading time for obligation is a winning strategy.
In Generosity Gameplan 2.0, these key concepts are not clear enough. Our Beta users are helping us sort this out.
What's next?
The beta season will continue this fall, allowing folks to complete their Gameplans while our team on-boards new users and large networks of Champions
Look for more updates this fall and let me know if you'd like to talk about creating your Generosity Gameplan.
---
Read my book, Connected for Good: A Gameplan for a Generous Life, to dive deeper on the stories and the methods that inspired the Generosity Gameplan from its earliest stages through our current progress on the digital toolkit.