Aug 17, 2016 at 10:26 AM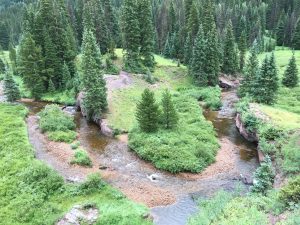 I spent part of last week in Colorado with my son Micah. We visited some friends at a technology startup where they are creating a platform for any Champion (therapist, pastor, business owner, nonprofit executive, etc.) that is helping other people grow in their relationships, spirit, or wellness. We expected to see coders, developers, and geeks. What we found were coders, developers, and geeks…on a mission.
This struck Micah and me as odd at first. Ambitious, smart as heck people that were authentic and focused on helping other people grow. But they had a very unique posture. Rather than waking up making something happen each day, they live out each day discerning what wants to happen. This is an earth-shaking juxtaposition of workplace motivation.
It occurred to us that someone who creates their own Generosity Gameplan does not have to wake up trying to make something happen either. Their volunteering or charitable giving is no longer opportunistic or responding to the latest request with a transaction. But now with a new found sense of mission they can be thoughtful and discern what wants to happen with their heart's desire to be generous. With open hands they can be present to others and available; a most powerful act of generosity.
Just like last month, when I took time to fish while out west, I did so again. This time with my friend Jeff Fray. Gary Hoag and son Sammy guided us and this time showed us their "private fishing hole". We caught a trifecta of trout species; Rainbow, Cutthroat and Brook. A very special day of being available to one another and discovering how God is working a convergence of people, ideas and opportunities.
I wonder, how has your summer been? Have you been making things happen or discerning what wants to happen?
---
Read my book, Connected for Good: A Gameplan for a Generous Life, to discover more stories about discerning what wants to happen when it comes to your generosity.
One response to "Organic Generosity – Discerning What Wants to Happen"