Apr 13, 2016 at 11:08 AM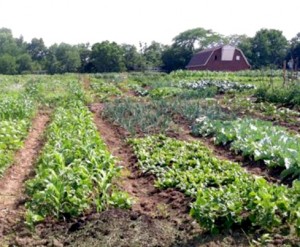 While in Des Moines last month to set up a beta testing site for the digital version of the Generosity Gameplan, I was fortunate to be introduced to and meet with Quintin Steiff, pastor of Valley Evangelical Free Church in West Des Moines. Quintin is a friend and pastor to several of my connections in the Des Moines area. As Quintin and I chatted, I began to realize that he has a great understanding of transformational generosity, and the church, in turn, practices it daily. "Love U DSM" is the name of the commitment the church has made to serve and love the people of greater Des Moines. The church is very outwardly focused and seeks to be at the heart of the community.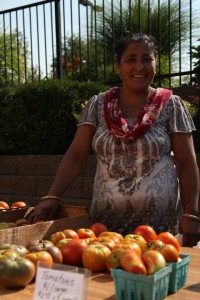 An example of this is the Global Greens Farm. Valley Church partners with Lutheran Services of Iowa to give local refugees who are interested in being connected to the land the opportunity to grow and farm their own produce. The church owns an acreage right in the heart of town where they have built a community center and where the Global Greens farm is located. Beginning market farmers cultivate a 50'x50' plot of land, and then can move to a larger ¼ acre and receive intensive training on crop production, business development and marketing to help them turn their passion into a profitable business. The produce can then be sold at farmer's markets all around Des Moines. The food they grow is chemical free, naturally grown and non-GMO.
Pastor Quintin uses the word "generosity" rather than "stewardship" when talking about the church. He wants them to be the heart and hands of Jesus to the people of their city, reaching out practically with acts of kindness and service.
That's transformational generosity!
How about you? Do you know of Pastors who get transformational generosity?
---
Read my book, Connected for Good: A Gameplan for a Generous Life, to discover more stories about transformational generosity.
One response to "The Story of Global Greens"