Apr 13, 2016 at 10:28 AM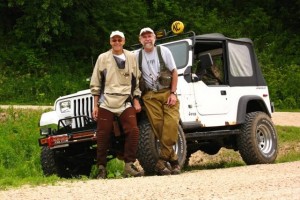 Being on the receiving end of a relationship capital gift is amazing.
My friend Deborah Fugenschuh, President of the Donors Forum of Wisconsin, once suggested that I meet another donor in our community. The Vine and Branches Foundation that I serve had made a gift to an inner city organization whose leadership was in crisis, and the capital we invested was at risk. Deborah knew the situation and wanted to connect me with another donor who had also made a gift to the same organization-the president of Wells Fargo Bank in Wisconsin, Kent Bergemann. Kent and I ended up meeting for lunch and discussed how together we might be a force for good to resolve the problems the organization was facing.
As we started to discuss our personal lives, we discovered remarkable similarities. We are both Catholics, married for over 25 years with two adult children, outdoorsmen, adventure travelers, and so on. Since that day, Kent and I have been intentional and close friends, and we often invest our philanthropy together in order to leverage our collective impact.
The gift that Deborah gave me, without expecting repayment and with no knowledge of the possible personal connections, has become powerful in my life. A gift freely given generates gratitude-my gratitude to Deborah is expressed in a generous posture of building relationship bridges wherever I can.
---
Read my book, Connected for Good: A Gameplan for a Generous Life, to learn more about the incredible impact of building relationship bridges.
2 responses to "Building Relationship Bridges with Relationship Currency"