Feb 8, 2016 at 9:59 AM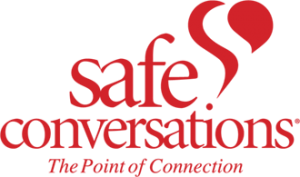 Spending one's self and not just one's money + spending one's relational equity (I mean, "all in!") + spending what we are really best at as volunteers = high octane, social investment.
A social investment like my friends Harville and Helen are making in Dallas Texas.
You met Harville and Helen in my book, Connected for Good, and they are still living out their Generosity Gameplan in grand style (if 50 – 60 hours a week with no paycheck is grand!). Both could be retired very comfortably but instead they are the founders of SafeConversations.org whose goal is to "inspire a relational world by providing couples, families, and organizations with communication techniques proven to strengthen relationships at home, work, school and everywhere." See Dallas mayor Mike Rawlings' invitation to a Valentine's Day weekend Safe Conversations event for the entire city here.
Harville and Helen like to think of giving and volunteering as a social investment. There's an egalitarian sense of the word: everyone gets to be a giver. Investing is always done in anticipation of a return. "But the return on social investment is that you live in a different and better world," says Harville. "The return is not in kind but in quality of being."
"Investing is dynamic," adds Helen. "Everyone gets to be generous. If you give, that gift gets amplified, and there's an unleashing of the heart. Instead of you being the only one expressing your generosity, one person's heart opens others."
Where are you spending yourself and not just your money? I'd love to hear your stories.
---
Read my book, Connected for Good: A Gameplan for a Generous Life, to get ideas about how your generosity can bring returns on social investment.
3 responses to "What are you spending when you are generous?"