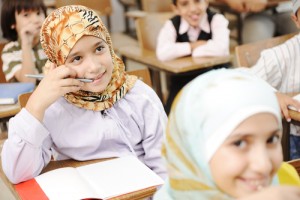 We've see it all too often lately in the news: bullets flying, innocent people dying or fleeing for their lives. And soon after we know all about not only the perpetrator of such horrible crimes, and the lives of those lost or affected, but also the heroes who run towards the danger to help.
Julia Bolz is someone who ran into danger. Julia was a very successful attorney working on business immigration issues in Seattle. Growing up, her parents had encouraged Julia and her siblings to find their own passion for volunteering, and she had often tagged along and witnessed them as they would serve their community. In the early 1990's while supporting her sister's recovery from cancer, Julia started questioning everything. "If I only had six months to live, what would I change?" "What kind of legacy do I want to leave behind?" Her heart led her to Africa to volunteer for several organizations, and eventually to serve as a social justice activist and human rights lawyer in the developing world.
However, it was after the travesty of 9/11 that Julia felt a calling to go to Afghanistan. And she ran straight towards the danger. "I was one of the first development workers to go into the war zone. My desire was to work with Afghan women and children who at the time were clearly some of the most poor and oppressed in the world". She talked to village leaders asking, "What do your communities need?" Time and again, she got the same response: "Build us schools." This struck Julia, but the scope of the project was awesome. It was not only buildings that were needed. Everything had been destroyed by the wars; there were no teachers, no pencils, no books.
Soon back in Seattle, Julia began visiting schools and talking to kids about what she had seen in Afghanistan. She found that students wanted to help, and so with babysitting money, bake sales and other contributions a school was built for $30,000 in a village in northern Afghanistan. On the first day over 400 girls of all ages and multiple ethic groups showed up for classes.
Eventually, with the support of her international teammates, Julia raised funds to build or repair 40 schools serving approximately 25,000 boys and girls and impacting 175,000 family members.
An organization, Ayni Education International, was born from Julia's efforts. The word "ayni" is a worldview and way of life that comes from the Peruvian Andes and means "sacred reciprocity." Julia describes it as, "the interchange of loving-kindness, knowledge, and fruits of one's labors between individuals, the environment and Spirit." Grasping the concept of "ayni" was one of Julia's deepest lessons from the time she spent in Afghanistan; the principle that helped her evolve a transformational generosity.
Surely, we won't all run into danger as Julia so bravely did. How can you practice "ayni" in your generosity?
---
Read my book, Connected for Good: A Gameplan for a Generous Life, to find more inspirational stories about generosity.