Nov 16, 2015 at 12:02 PM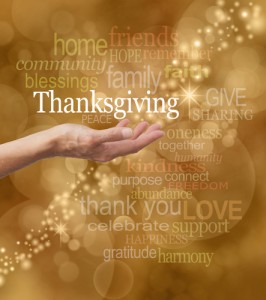 "You have permission to only support people, causes, and projects that match your heart's desire." This is a statement that I often tell connections and clients that are caught in what I call the Gratification Gap. Especially at this time of year, we can feel inundated with requests from very worthy causes. Calvin Edwards, my philanthropist friend, once heard this from a major donor, "I feel like I'm in the middle of a football field during a college game, and everyone is yelling and screaming, and I can't hear the call. There's too much noise."
Answering every call can lead to giving that feels ineffective and disconnected. As the steward of your resources, the best guidance for deciding where those resources go will come from your heart. Getting clear about your heart's desire will result in giving where you are confident you are making a real difference.
Ask yourself some questions when evaluating your giving decisions. What headline issues speak to you emotionally? What personal struggles have affected you? What encounters with people in need have triggered something in you? And what is that still small voice of God saying? Knowing your heart's desire to create change, and giving yourself permission to create a "stop giving list" will allow your generosity to be much more powerful.
Have a blessed Thanksgiving!
---
Read my book, Connected for Good: A Gameplan for a Generous Life, to consider where you might be experiencing a Gratification Gap and learn how you can cut through the noise.
5 responses to "There's Too Much Noise"