Mar 9, 2015 at 9:36 AM

The seed catalogs started arriving last month. Jamee and I pour over them making lists and reading about new varieties of fruit and vegetables to plant in the gardens at home and at the farm. There are some tried and true seed varieties that we go back to every year…tomatoes and peppers, and some that we always experiment with…pumpkins and squash.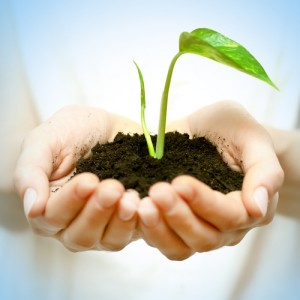 What we have learned through experimenting is that good seeds are very important. Good soil is even more important.
Last week I conducted a workshop for a group of prominent business owners. When the subject of donations came up eyes rolled in the room. It was a consensus that check writing had become obligatory; giving to the same causes year after year. Their longing? To have confidence that their generous acts (their seeds) create real change. When we plant in the good soil of a well-led healthy organization we can be confident that the harvest will be plenty.
The seeds we sow with our volunteering and charitable giving are vitally important, but the organizations to which we give must be healthy and whole for our seeds to be nourished and produce.
I'm curious, is a "soil test" in order for the charities you give to each year? And do they match your Generosity Gameplan?
---
Taking your own soil test starts with understanding your Generosity Gameplan. Read my book, Connected for Good: A Gameplan for a Generous Life to discover new ways nourish the organizations you care about with your relationships, resources, and strengths.